14 October, 2021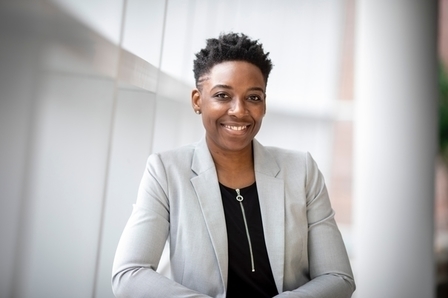 Healthcare providers do vital work every day, and they rely on the support of business-minded decision makers. Hospitals, federally-qualified health centers, and other healthcare organizations need compassionate leaders who think creatively about how to solve problems. Administrators are vital to ensure that healthcare organizations can function even in the face of unprecedented challenges, addressing issues like overcrowding, funding shortfalls, systemic inequities, staff turnover and a growing demand for telehealth appointments.
UCLA Professor in Healthcare Management and Executive Director of Executive Programs in Health Policy and Management Leah Vriesman emphasized the opportunities for administrators to widen access to care and bring their expertise into a wide range of organizations. "It's important that healthcare administrators understand community health and social determinants of health, and not only treat healthcare as a business," she said.
An advanced degree can provide valuable experience in research-based decision-making that drives improvements at all levels of an organization. Professionals may benefit from earning either a master's in public health or a master's in healthcare administration, but there are significant differences between these two pathways. In this article, we'll discuss the curriculum in an MPH vs. MHA program and the careers you can pursue with each of these degrees.
---
What Is a Master of Public Health (MPH)?
An MPH readies graduates for roles focused on improving health throughout a community. Public health professionals strive to find equitable solutions to public health problems, studying how issues like violence, injuries and infectious disease impact different populations and how systems of care address these needs. These experts are often at the forefront of implementing policies and practices that help people lead safer, fuller lives in preventive, acute, and post-acute/chronic settings. Students typically complete an MPH in two years through a combination of coursework and experiential learning, such as internships or field training.
---
What Is a Master of Healthcare Administration (MHA)?
An MHA is an advanced degree for professionals interested in the practices of delivering and paying for care while using technological innovation to advance the industry. Through MHA coursework, students gain the interdisciplinary knowledge and hands-on experience to make data-driven improvements in their organizations. Graduates are prepared to incorporate new technologies into operations, manage staff, support patients and provide access to high-quality treatment for diverse populations.
MHA graduates work in administrative roles at healthcare facilities, but this degree can also be applied in payer organizations, nonprofits, and device and biopharmaceutical companies. Experts in healthcare administration are equipped to manage complex processes like supply chain management efficiently or data-driven analytics while following all relevant regulations and policies. With an advanced understanding of data collection and skills, HIPAA compliance, and organizational problem solving, these professionals lead the way in an ever-changing healthcare landscape.
---
Choosing the Right Healthcare Curriculum
An MPH or an MHA provides graduates with integral theoretical and practical knowledge to advance in the healthcare industry. Both are professional degrees that require a bachelor's degree for admission, and many programs also require work experience in healthcare, administration or a related field. Students can often complete either an MHA or MPH in two years, depending on factors such as their prior educational preparation, current schedule and long-term goals.
A study led by UCLA Professor of Health Policy and Management Laura Erskine found that incoming students to healthcare administration and public health master's programs indicated similar levels of interest in cost, networking opportunities and career options. When deciding where to apply, MHA students were somewhat more likely to look for a prestigious institution that's earned broad name recognition and high rankings, but overall students were looking for many of the same things. Though the similarities between degrees make both appealing options for aspiring health professionals, there are nonetheless important distinctions in skills development and career outcomes.
Master's in Public Health Curriculum
Usually housed in a school of public health, MPH programs encompass topics in the social contexts of communicable disease, mental health and health equity. Students examine the impact of race, gender, economic class and other factors on community wellness. An MPH curriculum develops data-gathering and analytical skills that can be applied across a wide spectrum of issues. Through classroom learning and practical experience, students learn to establish measures that improve health and limit risks.
To obtain accreditation, the CEPH requires public health graduate programs to feature coursework in five areas:
Biostatistics
Environmental health
Epidemiology
Health administration and policy
Health behavior and promotion
Programs may build on these fundamentals with courses in:
Diversity
Global health
Healthcare program evaluation
Public health law
Public health financing
Qualitative and quantitative analysis
MPH students often complete a capstone or internship to gain firsthand experience in applying their knowledge to real-world problems. Some programs also require students to prepare for the job market by passing the Certified in Public Health (CPH) exam.
Master's in Healthcare Administration Curriculum
In a Master of Healthcare Administration program, students focus more on the economics, legal, human resources, and strategic discipline of running healthcare organizations. Additionally, this curriculum includes how to strategically lead employees and thoroughly plan finances, comply with ethical and legal guidelines, and form strategic partnerships or networks with other organizations. Professionals develop plans to improve costs for providers and patients, increase the quality of care and expand access to treatment.
MHA programs typically offer courses in:
Healthcare accounting
Ethics and law of healthcare
Healthcare financial management
Healthcare organizational behavior and leadership
Strategic business policy
Data analytics and visualization
Quality management
Healthcare marketing
Human resource management
Statistics for decision-making
MHA programs may also offer dynamic team projects such as business plan development, e-health hackathons and national health reform advocacy to prepare graduates for management and leadership roles. As with an MPH, master's programs in health administration often require a capstone so graduates gain marketable experience in addressing an administrative issue at a working organization with a research-based strategy.
---
Healthcare Leadership Careers
Master's degrees in public health and healthcare administration prepare graduates for leadership roles in a variety of work environments. Professionals may find careers with a master's in healthcare administration at medical practices, pharmaceutical companies or insurance organizations. Careers with a master's in public health might involve working at a governmental or nonprofit organization or also at healthcare delivery sites. Here are some possible roles for experts in each of these fields:
Master's in Public Health Careers
Biostatistician: Biostatisticians derive data from biological sources to study public health issues like disease, substance abuse and mental disorders. Their work may include studying the efficacy of a drug or examining how a large-scale intervention can reduce the spread of a disease.
Epidemiologist: Universities and governmental organizations like the Centers for Disease Control and National Institutes of Health employ epidemiologists to study disease outbreaks and patterns of illness or injury. These professionals look at the sources of public health risks and make recommendations for preventative measures.
Occupational Health and Safety Specialist: These public health workers use their advanced knowledge of population health to ensure an organization's employees work in a safe environment that promotes wellness.
Social and Community Services Manager: Nonprofits and governmental agencies often need individuals with a strong understanding of public health to administer critical services. In this managerial position, professionals oversee the distribution of resources and services to populations in need, such as homeless people and senior citizens.
Health Policy & Management Professionals: There is some overlap between healthcare administration and MPH programs that have a strong program in health policy and management. Graduates often have taken policy-intensive coursework in maternal and child nutrition, tobacco and cancer control, nutrition, and pharmaceutical economics that lead them into management organizations with programs in these areas.
Master's in Healthcare Administration Careers
Central Admissions Director: This role manages and leads inpatient and outpatient admissions at hospitals, nursing homes and other facilities. In addition to tracking patient admissions and discharges, directors may also make recommendations for increasing the quality and availability of care. Directors hire, train and supervise other admissions staff.
Chief Administrative Officer: In any type of healthcare organization, the CAO leads division operations, employees and clinical faculty to deliver healthcare services. This role could be in direct patient care such as a pediatric service line, or it could be nonclinical care such as supply chain management and inventory systems.
Health Benefits Administrator: These professionals help other employees register for and navigate health insurance policies, including selecting the proper level of coverage and filing claims. The administrator may also be responsible to select a provider and the levels of benefits available.
Hospital Chief Executive Officer (CEO): Like many other businesses, hospitals have CEOs to direct operations like marketing efforts, hiring practices, safety policies and community engagement. CEOs must be effective leaders and communicators who develop strategies that keep a hospital financially sound while providing outstanding patient care.
Informatics Manager: Informatics managers implement electronic medical record systems and train employees to use them. These administrators must understand the practice's needs so they can optimize the system accordingly.
Pharmaceutical Executive: Leaders at pharmaceutical companies make key decisions that determine how drugs and medical devices are developed, tested, manufactured, shipped and used. An executive's duties may include managing inventory, building relationships with physicians and overseeing marketing efforts.
Research Facility Administrator: Medications and other treatments are the result of painstaking research. These administrators work in academic or corporate laboratories, ensuring studies follow institutional and ethical guidelines. They manage budgets and keep facilities equipped with the resources necessary to meet their research goals.
Further reading: What Can You Do With a Master's Degree in Healthcare Administration (MHA)?
Salary and Job Outlook
The US Bureau of Labor Statistics predicts that an aging population and expanded technology will lead to a rise in healthcare occupations through 2030. Medical and health services managers earn an average of $104,280 per year. The BLS projects that jobs in this field will grow by 32% between 2020 and 2030, much faster than the average of 8% for all occupations. Professionals with master's degrees often have increased advancement opportunities, especially for top executive roles.
Similarly, public health professionals can leverage a master's degree for positions that promote community well-being. For instance, the BLS expects epidemiologist jobs to increase 30% from 2020 to 2030. Biostatisticians earn a median salary of $93,290 and may see job growth of 33% in the same 10-year period. A Lightcast analysis of positions for policy analysts showed that expertise in public health and safety was one of the most in-demand specialized skills, appearing in about 15% of job postings over 12 months from 2020 to 2021.
---
Top Skills for Master's in Healthcare Administration and Master's in Public Health Jobs
Any career in healthcare requires a mix of hard and soft skills. Technical abilities in working with and protecting data are valuable as more health processes go digital. Soft skills like organization and communication are also vital for ensuring an organization progresses toward its goals with employees collaborating productively.
However, professionals in healthcare administration and public health often need distinct abilities to excel in their roles. Below is a breakdown of important skills needed for public health and healthcare administration professionals. Though the fields share a need for financial knowledge, administration generally requires more interpersonal, management-focused abilities. In contrast, public health workers often need more advanced skills in research, planning and other behind-the-scenes tasks that deal with broad populations rather than individuals.
In-Demand Skills
| Public Health | Healthcare Administration |
| --- | --- |
| Budgeting | Budgeting |
| Disease Control | Patient Care Delivery |
| Epidemiology | Scheduling & Information Technology Systems |
| Public Health and Safety | Human Resource Management |
| Research | Patient Quality & Process Improvement |
Source: Lightcast.
The UCLA Fielding School of Public Health's online Master of Healthcare Administration (MHA) helps leaders build the specialized knowledge and leadership capabilities to guide organizations in an era of rapid change and complex challenges. Through coursework and faculty mentorship, MHA students learn principles of data analytics, organizational behavior, marketing, finance and business. The ongoing transformations in healthcare demand leaders with the skills to deliver innovation, drive efficiency, secure records and protect communities.
---
About the Online Master of Healthcare Administration at UCLA
The online Master of Healthcare Administration (MHA) from the UCLA Fielding School of Public Health can prepare you for leadership roles in healthcare organizations. The MHA curriculum builds multidisciplinary skills in areas such as analytics, budgeting and effective communication. This program explores the concepts and strategies that managers and executives apply to achieve improved health outcomes and more efficient operations.
Courses in the MHA are taught by groundbreaking researchers and experienced professionals in both healthcare and management. Faculty members at the UCLA Fielding School participate in global efforts to improve the well-being of communities and lead research centers dedicated to pioneering work in public health. UCLA ranks No. 1 among public universities according to U.S. News & World Report.
Request Brochure
Fill out the fields to download a program brochure and request more information about the online Master of Healthcare Administration from the UCLA Fielding School of Public Health. You can also contact a program representative with your questions by calling toll-free at (877) 819-5033.
*
All Fields are Required. Your Privacy is Protected.
Are you enrolling from outside the U.S.? Click here.